La Zitta Chair by TON
Designed by Alexander Gufler
Strength is found in silence. The La Zitta ('quiet' in Italian) embodies timelessness, strength and versatility in one.
The traditional, understated form reinterprets contemporary proportions and detailed craftsmanship.
It was designed to be the ideal reflection of TON's manufacturing processes and technology, tried and tested by generations, both in its use of materials and how they are processed.
The chair is constructed entirely from solid beechwood, and we use wood bending technology to make it.
It also incorporates ergonomic details that at first glance make the understated form more comfortable to sit on.
Seat options include a decorative relief, upholstery and a cane weave.
Frame : Beech
Colours : Natural Beech, Nougat, Coffee or Black Grain. Available in a range of other stains and pigments.
Warranty: 10 years
Dimensions :
450mmW x 460mmD x 790mmH, Seat Height455mm
SHOW MORE
SHOW LESS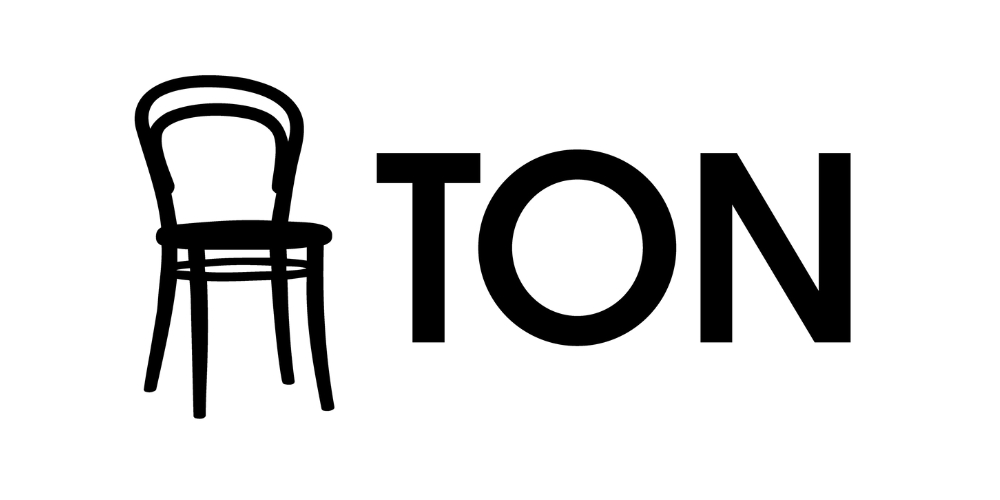 TON
Industrialisation, steam power, electricity, evolutionary theory – the nineteenth century produced many remarkable innovations unsurpassed to this day.
One of these was the technique of bending wood, a technique on which Michael Thonet and his sons built a network of factories where they transformed bent wood into iconic furniture designs.
Production began in 1861 in Bystřice pod Hostýnem in the Czech republic.
The logistically advantageous position with plentiful beech trees in the surrounding forests, combined with a skilled local workforce, shaped the spirit of a factory that has managed to preserve its exacting craft for more than 150 years. In spite of several changes in ownership, the factory has been producing under the independent label TON since 1953.
Work at TON beats to the same rhythm as it did 160 years ago. The rhythm of skilled wood benders placing hundreds of pieces of wood into bending forms each day. Their strength, speed and affinity with wood continue to fascinate no matter how many times one observes their craft.
Manual work also dominates the rest of the production process, complemented by the innovative work of TON's designers, technological advancements and their responsible management of natural resources.
This is TON – quality that will last for generations.
About the designer
Alexander Gufler
Born in 1979 in Merano, Italy, Alexander Gufler started his career as a goldsmith in his father's shop. Following his degree in Jewellery in Pforzheim, Germany, he went on to study Industrial Design at the University of Applied Arts in Vienna where he graduated in 2009. This is where Alexander cultivated his passion for furniture and everyday objects.
In 2010, Alexander founded his studio in the heart of Vienna, from where he collaborates with national and international clients. Alexander creates design objects with a high attention to detail, simplicity and a profound knowledge of materials and production processes. His work has been exhibited in various countries and he has been honoured with numerous international design awards.